Types of packaging
Bags
DAFCO packs and delivers its products in almost any size or shape. We supply consumer packaging in bags ranging from 5 grams to 5kg. We use both foil bags (pillow bags, block bottom bags etc.) and paper bags.


Boxes
DAFCO can also supply bag-in-box products, whereby the products are first packed in foil bags, after which the foil bags are packed in cardboard boxes as consumer products.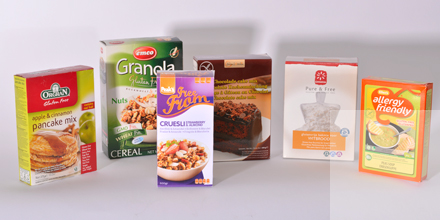 Pots/shakers
We also pack products in little pots and/or shakers in a variety of sizes.